Exceptional Internal Medicine Services in Our Community
---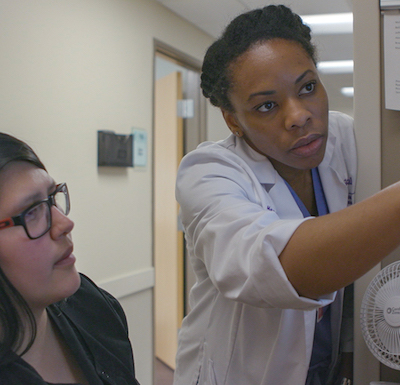 Skagit Regional Health's expert internal medicine team spends ample time with each patient. We collect a medical history including family history, previous illnesses and risk factors for common diseases before performing a physical examination and ordering any necessary laboratory or other testing. We offer a full range of clinical expertise grounded in the latest evidence-based medicine and chronic condition management guidelines.
Clinical Resources for a Lifetime of Health
At Skagit Regional Health, our comprehensive approach to diagnostics and treatment provides the clinical resources you need for a lifetime of good health. Our expert internal medicine team provides timely, effective care with a full range of services, including:
Annual physical exams/well visits
Anticoagulation medication management at our Protime Clinic
Geriatric care
Health maintenance exams
Referral for Mammogram
Management of chronic health problems, such as diabetes, hypertension, COPD and thyroid disorders
Pap smears
Preventive health and wellness
Women's healthcare
Quality Laboratory Testing Services Prompt Early Diagnoses
In addition to high-quality clinical care, Skagit Regional Health offers the highest diagnostic standards available. We know the importance of accurate, timely diagnostics to help reduce our patients' anxiety when medical conditions are discovered. Skagit Regional Health's licensed technologists maintain these high standards by using state-of-the-art instrumentation in multiple applications to ensure accurate results to help you learn what is causing your symptoms and get you started on your treatment plan.
Osteopathic Manipulative Treatment (OMT) for Prevention and Treatment
Our dedication to improving patient outcomes includes offering services to promote healing the whole person. Some of our internal medicine physicians have received Doctor of Osteopathic Medicine (DO) degrees, including specific OMT training, focused on the musculoskeletal system.
Osteopathic Manipulative Treatment (OMT) includes stretching, gentle pressure and resistance techniques that can help treat and prevent illnesses or injuries. OMT has been shown to relieve pain, promote healing and increase mobility with certain acute and chronic conditions. When used properly, OMT can complement and even replace medications and surgery, particularly for the following disorders:
Asthma
Carpal tunnel syndrome
Menstrual pain
Migraines
Sinus disorders
Additionally, hands-on techniques such as OMT have been clinically proven to be effective in relieving low back pain.
For More Information about Skagit Regional Health's Internal Medicine Services
If you need more information or have questions about our internal medicine services, please contact one of our team members at 360-428-2592. You can also find an internal medicine specialist or find services available at any of our convenient locations.