Artem "Artie" Chuprin, RN receives DAISY Award for Extraordinary Nurses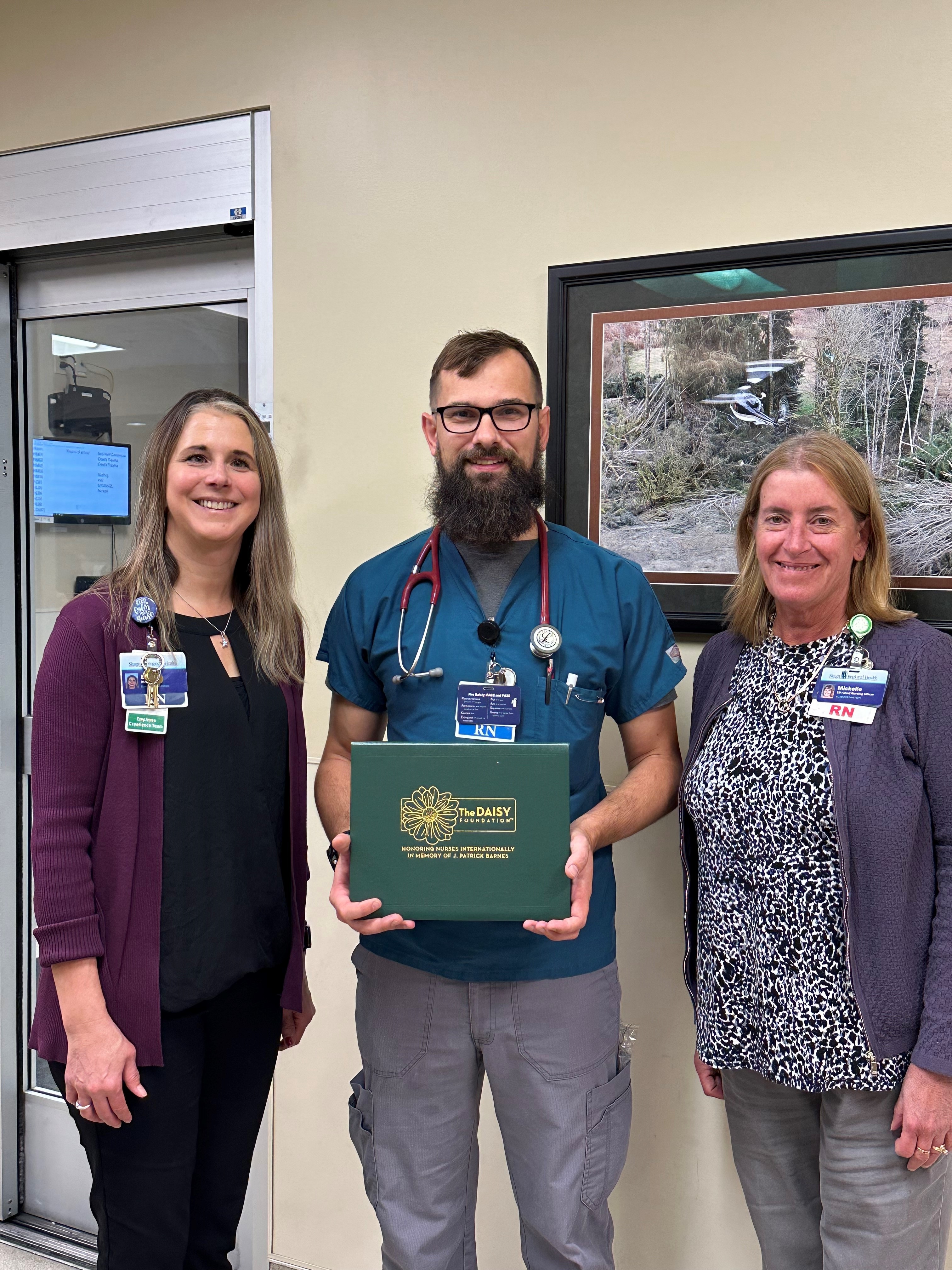 Congratulations to Artem "Artie" Chuprin, RN from the Emergency Department at Cascade Valley Hospital for receiving the DAISY Award® for Extraordinary Nurses!
This award is presented to nurses who have been nominated as an outstanding role model for their clinical skill and for providing compassionate care.
Nurses who receive DAISY Awards consistently meet the following criteria:
Interacts with patients, families and staff in a professional and personable manner.
Demonstrates excellent medical evaluation skills.
Demonstrates excellent decision-making capabilities.
Provides a consistent focus on meeting patient and family goals.
Is thoughtful and caring in all situations.
Works well with all members of the healthcare team.
Demonstrates consistent use of the nursing process in patient care.
Excellent educator of patients and their families.
Generates enthusiasm and energy towards meeting the challenges of nursing.
A staff member nominated Artie for his quick action in treating a very ill patient who had arrived at the hospital.
Congratulations, Artie! Thank you for your hard work and commitment to providing quality and compassionate care to our patients. We are proud to have you on our team at Skagit Regional Health!
To learn more about the DAISY Award® for Extraordinary Nurses and to nominate an inpatient nurse, visit SkagitRegionalHealth.org/DAISY.