September Construction Update: Mount Vernon Surgery Center
The Mount Vernon Surgery Center site continues to be a hub of activity in preparation for a mid-December opening to patients.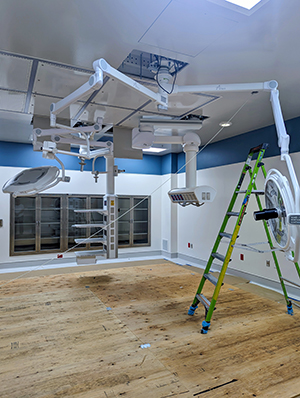 The focus has shifted indoors where teams are installing cabinetry, furnishings and computers.
Trucks loaded with dozens of chairs, stools and other items pull up regularly in front of the building and are quickly unloaded and deployed throughout the three-story building. The Skagit Regional Health IS team is getting computers and phones in place and ready to go.
Installation of high-tech medical equipment is also well under way with a goal of having it all in place by Oct. 31. Booms and lighting are going in the four operating rooms. Sterile processing equipment and scope sterilization, conveniently located near the ORs and endoscopy suites, is also going inThe interior features calming and welcoming colors with cleanable materials, large lobbies, waiting spaces flanked with windows to provide ample natural light. A large staff break room also affords staff access to a covered outdoor patio space for a breath of fresh air and a lovely view to the west.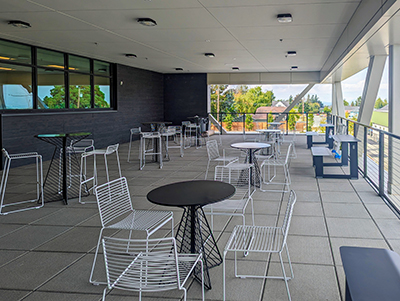 Training will take place from November 1 through December 8 and the first patients will be seen on Dec. 12.
Mark your calendar:
A public open house is scheduled for 2 to 4 p.m. on Saturday, Dec. 2.