Helping our patients stay safe from scams
Submitted by Nancy Blaire Serrano, Cyber Risk Lead at Skagit Regional Healt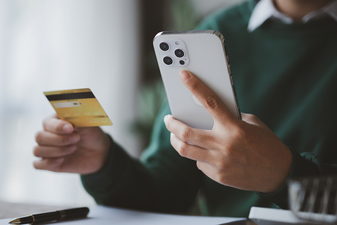 Recently, there has been an increase in payment sites that target patients via personal email or social media to pay medical bills through their third-party servicer with the intent of "helping" them keep track of bills, setting up a payment plan or receiving financial assistance. Since all of these services are available directly from Skagit Regional Health (SRH), this is a way for someone else to make money off of unsuspecting individuals or worse – steal their sensitive information.
With an increase in online interactions such as MyChart, telehealth, online statements and digital bill payments, there has been an equal increase in cyber scams that impact patients directly at home as they navigate the digital healthcare space.
Let's review a few examples of the increase in healthcare-related cyber scams:
MyChart password phishing email that appears to be from SRH or another regional hospital, but is actually from a cybercriminal, asking a patient to reset their password or activate their account.
Payment scam that encourages a patient to pay their bill through an unapproved online service instead of directly through SRH systems.
Misinformation scam that promotes a certain type of treatment or "miracle cure."
Social media phishing (aka "smishing") campaign that impersonates SRH or another legitimate regional healthcare organization.
Scammers call patients (aka "vishing") pretending to be from SRH and asking for money or sensitive information (MRN, Social Security number, bank account number) for financial gain.
It is important to be aware of these scams and the potential for others. Here are a few examples of what you can do to avoid being targeted:
MyChart – If you use MyChart, be sure to only respond to messages coming directly from Skagit Regional Health's MyChart email account, and to always report anything that looks suspicious.
Billing – Remember to watch out for bill pay scammers and only pay your bill directly through your Skagit Regional Health MyChart account, in person or on the phone at 360-814-7575.
Appointments – When receiving appointment reminders, stay alert for appointment reminders that are not from SRH and seem strange or out of place, or are for appointments you haven't made.
Test results – When receiving a call with results, remember to never give out your personal information without verifying where the person is calling from and determining if they are legitimately part of the organization they say they are from.
Always practice cyber safe habits when using the internet, especially when taking action for something as important as your health.